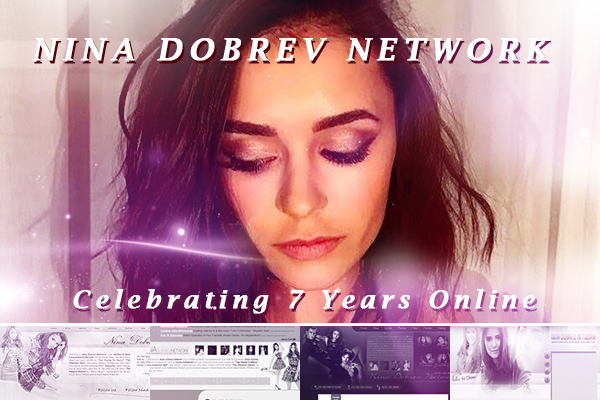 January 21st, 2010 Nina Dobrev Network opened it's doors, it's hard to believe that 7 years has pretty much gone on by already but the truth of the matter is it truly has. I'm still very happy to be here on the web to provide you all with a source to come to check out Nina updates, and to be able to browse around and get some details about her career and have a little fun around the site as well.

I've been following Nina's career since Degrassi and it makes me so very proud to see how far she has come over the years, and I know that she is going to only go further, she has so much going for her, and it's going to be one amazing year.

I want to thank you all for visiting the site over the years, it means so much to me from the bottom of my heart THANK YOU! Without Nina and all of you visitors the site wouldn't be here so for that I'll be forever thankful.

For Our Anniversary NDN is of course celebrating with a Brand New Design thanks to ATM I hope you all love it!

Happy 7th ANNIVERSARY NDN, the longest running Nina Dobrev Fan Site on the Web!


What would you like to see added to the site in the upcoming year? Comment below and I'll do my best to add.