First of all I'd like to wish you all a Happy Memorial Day and my thoughts and prayers goes out to all those who have served in the Service and died for Our Country and to all those who are serving now thank you for your service, God Bless.
Captures from My Daughter's Secret have been added to the gallery so check them out, are you all interested in me adding some clips of  this movie for Neenz the Vision?
Gallery Link:
– Nina Dobrev Network > Movie Productions > My Daughter's Secret > Captures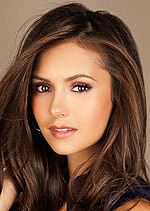 Nina Dobrev, star of CW's "The Vampire Diaries," has joined the cast of "Deathgames," MPCA's indie action movie starring Kellan Lutz and Samuel L. Jackson.
James Remar, who plays Dexter's father on Showtime's "Dexter," and Derek Mears, who inhabited Jason Vorhees in the recent "Friday the 13th," also have been cast in the movie, which is shooting in Louisiana.
The story centers on a young man (Lutz) who is kidnapped and forced into the savage world of a modern gladiator arena, where men fight to the death for entertainment of the online masses in games orchestrated by Jackson.
Dobrev is playing Lutz's wife.
Remar is playing a mysterious character named Tall Man, while Mears is a fighter named Brutus Jackson.
(As previously reported, Daniel Dae Kim of "Lost" is also in the movie.)
Jonah Loop, a visual effects supervisor on such pics as "Collateral" and "A Perfect Getaway," is making his directorial debut with the film, while MPCA's Brad Krevoy and Mike Callaghan are producing with Mark Williams.
Dobrev, repped by Innovative Artists and Noble Caplan Abrams Agency in Canada, plays young heroine Elena Gilbert in "Diaries." Her feature credits include "Chloe," directed by Atom Egoyan, and Screen Gems' upcoming thriller "The Roommate" with Leighton Meester. Source The Hollywood Reporter
I've added Captures of Nina in "Hearts of War" a very good movie that takes place during World War II ,  a very sad one too, Nina did a really great job in it, I loved it.
Gallery Link:
– Movie Productions > Hearts of War > Captures