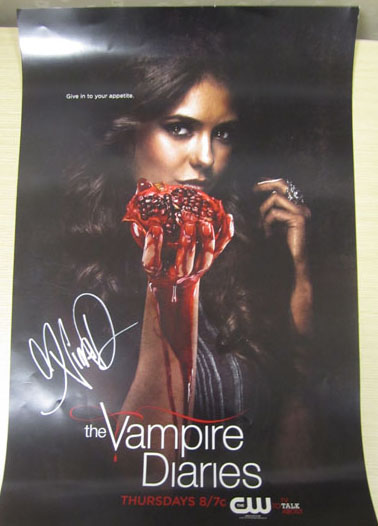 Are you ready for the Final Twitter Contest, Courtesy of The CW Network? I know I am! We kick of Week 3 of the contest with Episode 3.09 Homecoming airing Tomorrow Night on The CW.
The Rules:
– The Contest is opened to International Fans so everyone can sink their teeth into this.
– You MUST be following @nina_network in order to qualify for the contest so I can DM you if you win.
– In 140 Characters or Less write "Elena Gilbert for Homecoming Queen Because" (and include why she should be homecoming queen) Must Include Elena Gilbert for Homecoming Queen in your Tweet. You also don't need to include @nina_network in your tweet, you can leave it out, I'll be checking the hashtag for entries.
– The Official Hashtag for this contest is #WatchTVDHomecoming which MUST be included in your Tweet and also it's part of the 140 Characters.
– How many times can you enter? As MUCH as you want there is no limit.
Contest Start Time: Now
Contest End Time: 7pm CST November 11th
EXAMPLE "Elena Gilbert for Homecoming Queen Because she's a true leader" #WatchTVDHomecoming
I will pick the Winner and Announce Sunday November 13th sometime, if you already won this poster you can't win again, sorry give others a chance!