Head on over to Now Toronto for the Full Review of Run This Town but check out a small snippet below of what they said about Nina.
Nina Dobrev is also wonderful as Ashley Pollock, a Ford aide whose wavering support goes down in infamy (the name has been changed but Toronto audiences will know who she is meant to be in the final act). Source Now Toronto
Flatliners is a re-imagining of the sci-fi horror thriller of the same name that released in 1990; starring Kiefer Sutherland, Julia Roberts, Kevin Bacon, William Baldwin and Oliver Platt that achieved iconic cult status. Can the 2017 Flatliners reboot actually improve upon the original Joel Schumacher Oscar and Saturn award nominated film?
The story of Flatliners revolves around the premise of the original film, although the instigator of the experiment has significant motivation as five medical students work together to discover what happens after death; however there are unexpected consequences in each of their lives as secrets from their past begin to haunt them as they collectively frantically attempt to find a way to prevent their ever increasingly frightening nightmares.
One of the interesting topics at play within the 2017 version of Flatliners is that due to the scientific and technological advancements over the 27 years in between the two films; the premise of the story is actually now far more believable than what it was in 1990 in a way that blurs the lines of science fiction and science fact.
Flatliners has an appropriate pacing as the first 25 minutes introduces the audience to the personalities and everyday scenarios lived by the group of five characters before the first experiment with some elements of horror beginning around 32 minutes in; becoming a main staple of the plot going forward interlaced with celebrations immediately after another member of the group has survived their flatline experience. However, the horror tones increase in their frequency as the story progresses to such a point in which the latter half of the film is almost completely focused on horror, but in a way that it never feels forced as multiple characters have unique manifestations from their flatlines.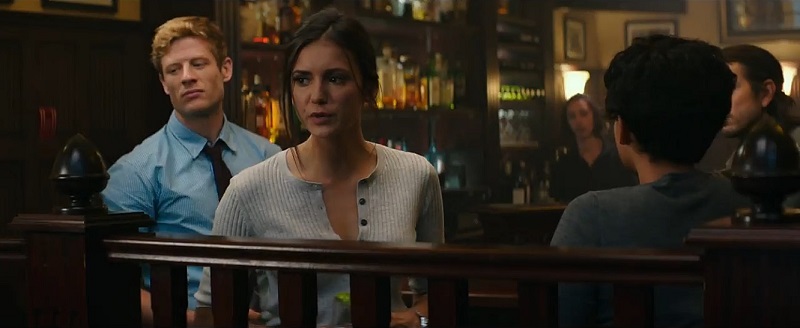 Dialogue is always of an excellent standard, although there is a scene in which Ray plays a prank on Jamie by switching out his patient's medical charts that was a bit uncomfortable to watch due to the subject matter, although on the flip side of that; it provides a glimpse into a lighter side of Ray's character which for the majority of the story is the voice of reason in contrast to everyone else's insanity. Ray and Marlo have a particularly light hearted moment in which he describes to her why he respects her as much as he does that required delicate writing that was not only achieved but also complimented by an equally excellent delivery and reaction from Diego Luna and Nina Dobrev respectively which elevated the scene to an incredible level of quality.
Flatliners features an ensemble cast starring a core cast of Ellen Page as Courtney (Inception and Beyond: Two Souls), Diego Luna as Ray (Contraband and Rogue One: A Star Wars Story), Nina Dobrev as Marlo (The Vampire Diaries and The Return of Xander Cage), James Norton as Jamie (McMafia and Grantchester) and Kiersey Clemons as Sophia (Bad Neighbours 2 and The Flash). The entirety of the cast from the core cast including the group of five friends to their related characters from past and present are all superbly acted as friendships grow stronger, relationships form and those carrying out flatline experiments go from their everyday professional lives to the unfolding of their past meeting their present. Everyone was initially of the belief that Flatliners was a sequel due to Kiefer Sutherland's involvement, although he actually plays a character named Dr. Barry Wolfson instead of reprising Nelson Wright from the previous film. Therefore, Flatliners is seen as a re-imagining in the style of Terminator Genisys in the sense that there is original material mixed with a difference in the origin of the back story rather than a sequel. The crew includes award winning director Niels Arden Oplev (The Girl with the Dragon Tattoo), while Ben Ripley wrote the screenplay (Source Code 1 and 2) based upon Peter Filardi's story and veteran actor Michael Douglas returns in the role of producer from the original film.
Visually, the special effects are impressive from the moment they are introduced shortly into Courtney's flatline in which she imagines the room imploding in on itself as particles fly back and forth. Facial skin tones during each flatline experiment look realistic to every character's situation from having their heart stopped to the concern and panic of friends standing at their side in attempts to resuscitate, while lighting and shadows are amazing throughout as they increase the atmosphere from beginning to end. Flatliners could have efficiently utilised a 4K Ultra HD Blu-ray and a 3D Blu-ray release. For instance, a scene in which Courtney walks through numerous lights would have stood out in 4K due to the bright lights or stereoscopic 3D for the depth of the lighting which can also be stated for every flatline scene such as the camera panning on Marlo's flatline would have been perfect for stereoscopic 3D.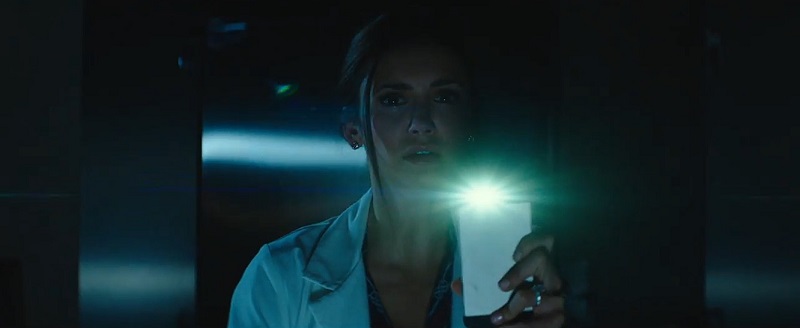 As with any film that contains horror elements; the audio always has to be on point and Flatliners is no different in that aspect with flawless DTS-HD Master Audio 5.1 lossless quality that pans from side-to-side accordingly such as during the intro when people are discussing their outer body experiences which creates a far greater atmospheric effect. In fact, as soon as the horror tone is introduced; the audio starts kicking into overdrive to accent specific occurrences as multiple characters endure hauntings from their past and continues to do so from that moment on with crescendos of climactic sound effects that are complimented by music that captures the tone perfectly.
Flatliners' value on Blu-ray stems from a digital version of the film included for viewing on smart TVs, computers, tablets and smart phones. Meanwhile, there are various special features with the main highlight being over 12 minutes worth of deleted, extended or alternate scenes that are all more than good enough to be in the final version of the film that provides more screen time for each of the core cast and even some of the fringe characters. For instance, Kiefer Sutherland delivers a powerful scene, while there are two more intense horror scenes for Nina Dobrev's Marlo and there are even a couple of characters introduced such as a love interest for Courtney and Marlo. However, there is no alternative version of the film containing the extra scenes which could have potentially featured branching storylines such as a different fate for characters based upon where the deleted, extended and alternate scenes would have led them resulting in different endings.
Elsewhere within the special features; Reviving A Cult Classic divulges what the cast thought of the original Flatliners with comparisons between some scenes, while Making the Rounds provides some insight into the cast's viewpoint of their respective characters with director Niels Arden Oplev and producer Michael Douglas giving their thoughts on the casting process for the five medical students, alongside Just What the Director Ordered that showcases how the film was directed from the perspective of numerous members of the cast and crew; and the Ultimate Question poses the question of whether the cast and crew have the curiosity to flatline and be brought back.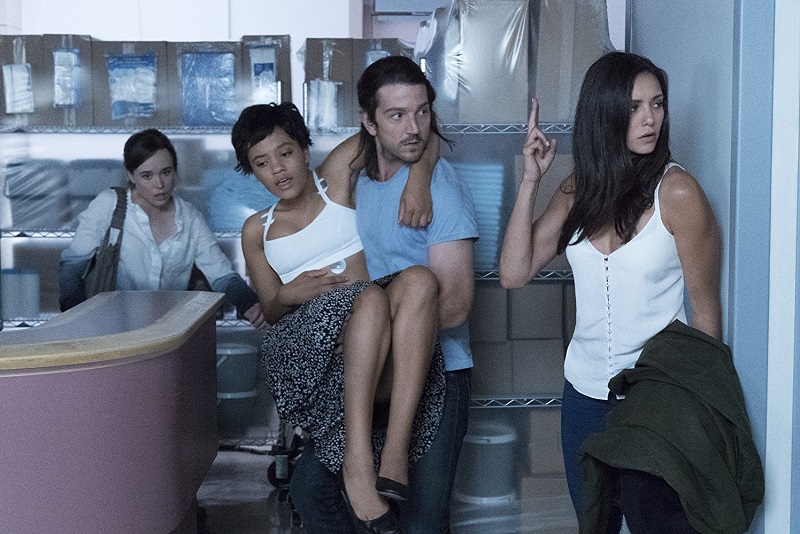 Overall, the re-imagining of Flatliners has a lot going for it as the entirety of the talented cast performs their respective roles to a high quality through well written and directed dialogue, plot twists and genuinely scary scenes. Flatliners is highly recommended to fans of the original film, while horror film buffs will enjoy how Flatliners becomes gradually scarier as the story progresses, alongside fans of the actors, actresses, writer and director that have brought this fascinating remake to life.
Review score: 9 out of 10
Analysis
Title: Flatliners
Studio: Cross Creek Pictures
Publisher: Columbia Pictures/Sony Pictures
Cast: Ellen Page, Diego Luna, Nina Dobrev, James Norton, Kiersey Clemons and Kiefer Sutherland
Film Running Time: 1:49.46
Special Features Running Time: 27:06
Media: Blu-ray, DVD and Digital
Age Rating Certification: 15 (region 2)/PG-13 (region 1)
Flatliners can be purchased in America's region 1 Blu-ray and DVD from Amazon US or as a digital download via Amazon Video. Flatliners can be purchased in Europe's region 2 Blu-ray and DVD in-store and online from HMV, alongside Amazon UK on Blu-ray and DVD or as a digital download via Amazon Video.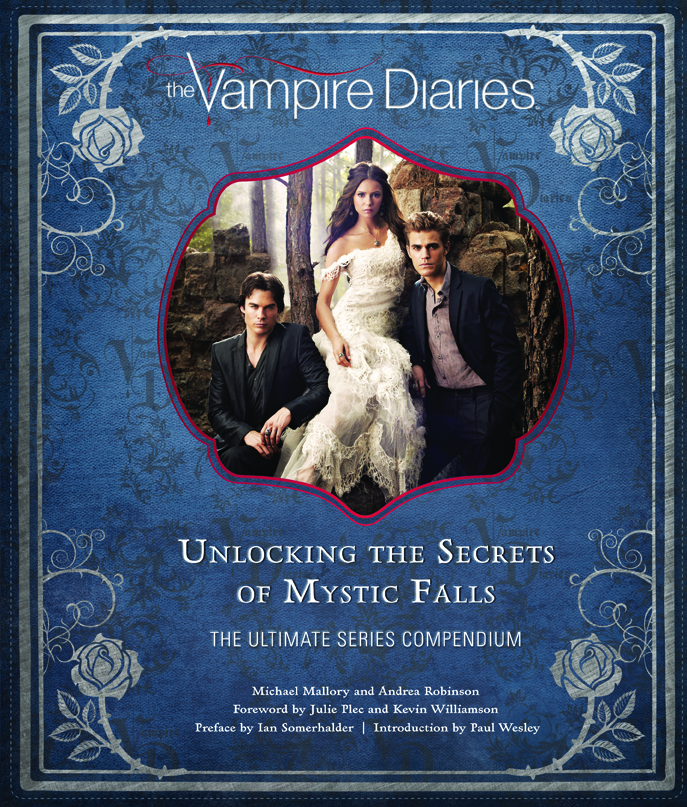 Insight Editions has published a hardback book titled The Vampire Diaries: Unlocking the Secrets of Mystic Falls which released on September 12th 2017 at numerous online retailers and high street book stores. Does Unlocking the Secrets of Mystic Falls deliver what it sets out to in the form of producing an ultimate companion for the collective 8 seasons of The Vampire Diaries television series?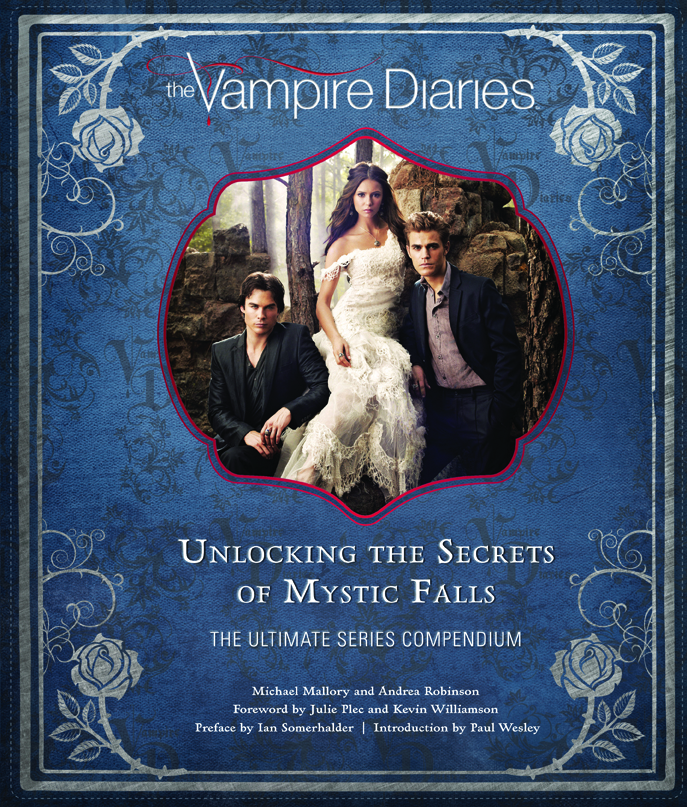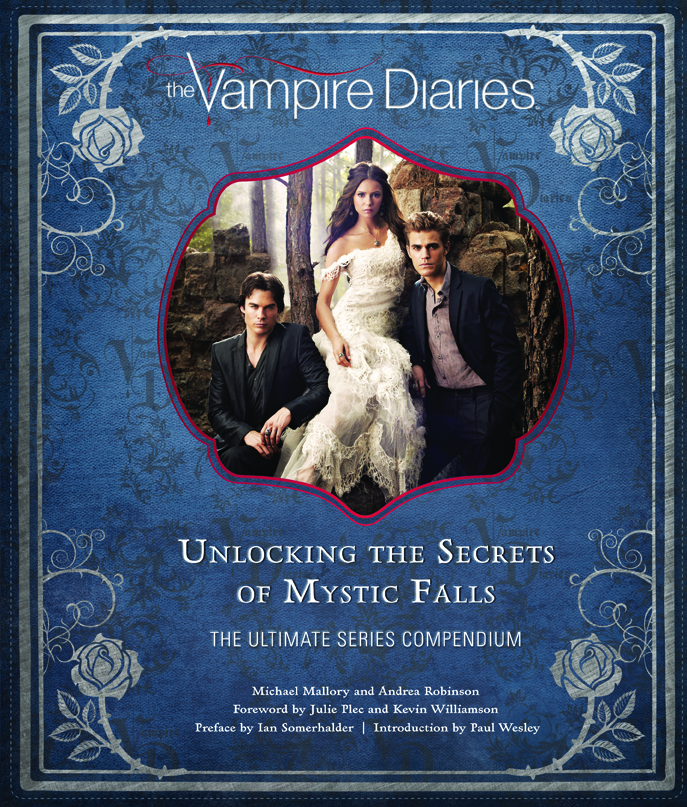 When The Vampire Diaries began airing on ITV2 in the UK in 2009; I had no idea who was starring in the series, how many episodes and seasons the series would last for, that it was based upon popular novels or if I would even like it. I just gave it a chance because I thought it must be worthy viewing from the perspective of ITV2 which had dropped Supernatural to replace it with The Vampire Diaries. Eight years after I started watching The Vampire Diaries; I can look back and appreciate Julie Plec's and Kevin Williamson's fine work on creating a show that actually gave me a lot. Within 9 episodes of the first season, I had a new favourite actress in the form of Nina Dobrev to root for in happiness and success. I can also honestly say that The Vampire Diaries helped me through one of my most difficult days when I believe a lifelong dream was unfairly crushed and while that is a story for another day; the entire point is that a well written TV series with world class acting performances from your favourite actress as part of a great ensemble cast lasting 42 minutes per episode can encapsulate the mind in a powerfully therapeutic way that can never truly be underestimated. I had never felt the same way about a TV series since Buffy the Vampire Slayer, but out of nowhere came something that bettered it by delving just as deep into each and every character from Katerina Petrova in 1492 Bulgaria to the origins of the Mikaelson family and everything in-between. It made me excited when I heard about The Vampire Diaries: Unlocking the Secrets of Mystic Falls hardback was releasing as it feels like the beginning of a trip down memory lane.
The Vampire Diaries: Unlocking the Secrets of Mystic Falls is in well prepared hands as it is written by Michael Mallory who is an internationally renowned expert on films, television series, animations and 20th century pop culture; having previously written 16 non-fiction books including Iwao Takamoto: My Life with a Thousand Characters, The Science Fiction Universe and Beyond: Syfy Channel Book of Sci-Fi, Marvel: The Characters and Their Universe and Universal Studios Monsters: A Legacy of Horror, while Andrea Robinson is a editor and author having written a young adult novel titled Vampire Crush which was featured in the Scholastic Book Club.
The Vampire Diaries: Unlocking the Secrets of Mystic Falls has significant contributions from cast and crew including a foreword by Julie Plec and Kevin Williamson, a preface by Ian Somerhalder, and an introduction by Paul Wesley. Julie Plec's and Kevin Williamson's involvement goes beyond their foreword, branching into insights regarding how the books were adapted into a TV series, changes that were made to the TV series in comparison to the books and various features, while Greg Orson sheds light on finding the cast capable of bringing life to each and every character. Those who did not write directly for the book have been quoted from interviews such as Nina talking to the Hollywood Reporter in 2015 and talking to the media about her experience of filming at the end of season 6.
The approach taken by Unlocking the Secrets of Mystic Falls is thankfully an appropriately balanced one; providing a nod to the origins of The Vampire Diaries as a series of books written by L.J. Smith as early as the first paragraph of the opening chapter. Thereafter, the entire book is not just dedicated to each season, but also what goes on behind the scenes from the very beginning of the show until the end.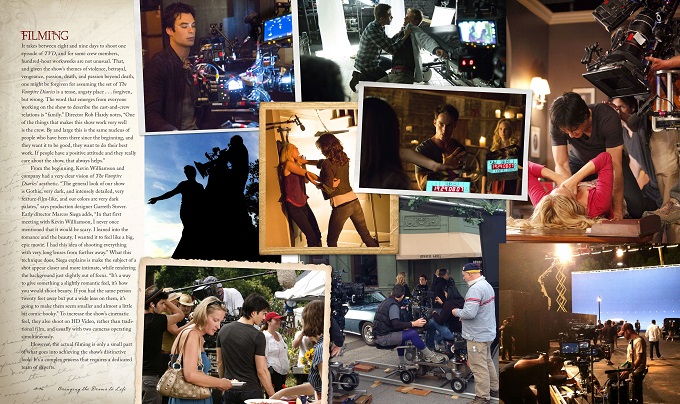 It is not until the third chapter on the 85th page that coverage of each season begins. If anything, this is a positive mindset in diversity of content when constructing chapters. For instance, the second chapter titled Bringing the Drama to Life depicts in thorough detail what it felt like to be a story writer, multiple filming processes that gave The Vampire Diaries a distinct look and how fight scenes were captured such as Nina's outstanding season 4 finale fight between Elena and Katherine. Elsewhere, an in-depth look into how locations are chosen in co-ordination with the aesthetic required for each scene in addition to coverage of the real world locations for the majority of recurring environments within the series such as the original Salvatore Boarding House and Wickery Bridge, constructing sets for the Salvatore Boarding House including a floor plan illustration, Mystic Falls High, Mystic Falls Grill including a food menu prop overlay and more besides. There is even a look into how the luxurious costumes were created or found that Elena, Caroline and Rebekah would wear to the period dances and special events around Mystic Falls as well as the period costumes worn by Damon, Katherine and Lexy in addition to the accompanying hair and makeup. The chapter is rounded out with finding the appropriate music to fit a dramatic, sad, action or surprising scene and the majority of the cast and crew discussing their personal favourite props, although there is no quote from Nina due to perhaps being unavailable during her busy filming and promotional schedule for recent movies. That is a lot to fit into a single chapter; yet Unlocking the Secrets of Mystic Falls has a style that always produces the correct level of detail with interesting facts from experts within that particular area of production without ever overstaying its welcome.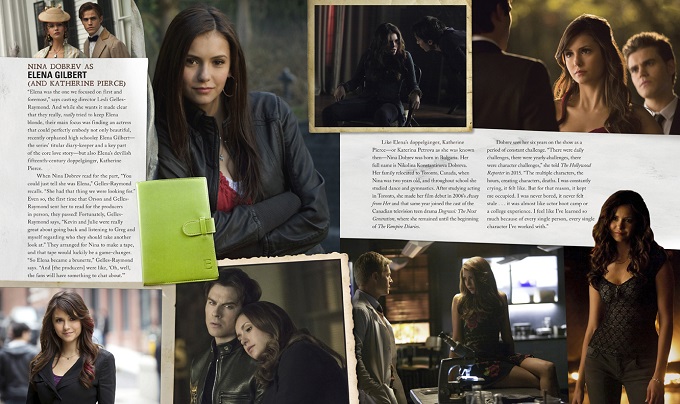 Every major recurring character has an individual character bio including Elena and Katherine, Stefan, Damon, Bonnie, Caroline, Enzo, Matt, Jeremy, Alaric and Tyler. However, instead of just re-treading the character's story arcs during their time on the series; Unlocking the Secrets of Mystic Falls delves deep into the actors and actresses that play their respective characters such as where they were born or where their family originates from and casting director Lesli Gelles-Raymond provides amazing insight into their casting experience including if anyone had auditioned for different roles. Later into the book, there are a further 7 character bios during analysis of season 3 which introduced the broader Mikaelson family outside of Klaus and Elijah, while season 6 provides character bios for Lily and Kai Parker and as if that is not enough; season 7 includes bios for 5 characters from the Heretics in a similar fashion to the Mikaelson family.
All 8 seasons are covered individually through an overview of the story arcs within each season and emphasising particularly memorable episodes with photographs specific to that season. There are a variety of interesting side columns throughout each season such as Production Diaries with producer James Thompson recounting why Damon's mysterious crow and fog suddenly disappeared early on in the first season, despite being initially built up as an important part of the series, neck-snapping and post-production sound effects, while Vampire Vocab outlines a glossary of vampire terminology as it was introduced within each season and Major Props showcases the significant items that appear during each season from rings, vervain and stakes to the Ascendant. Season 6's Production Diaries column provides a factual look at the song titles that were utilised as episode titles within that season including the late, great legendary Chris Cornell's Soundgarden songs Black Hole Sun as episode 4's title and The Day I Tried to Live as episode 13's title. There is also a rather thoughtful look into the shipping of character relationships and fandom during international conventions from Kat Graham, Ian Somerhalder and Julie Plec with an epilogue centred around Kevin Williamson's and Julie Plec's thoughts about the balancing of the final season and how they went about appropriately reaching a status of closure for everyone involved.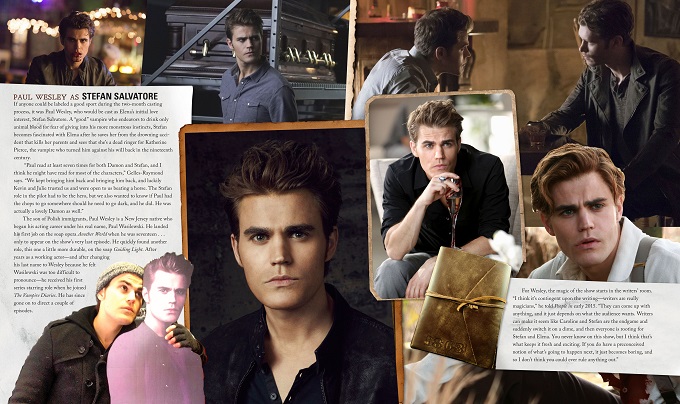 Unlocking the Secrets of Mystic Falls contains many unique features including full colour photographs of important props from pretty much every character such as Elena's diary, ring and vervain-laced necklace; Stefan's diary and ring; the Gilbert Compass used to track vampires during season one; Jeremy's sketchbook; and much more besides. In addition to the photographs; there are also larger page overlays in the form of fair sized posters including a page from Bonnie Bennett's ancestors' grimoire; incredible artwork for Tyler's werewolf transformation; a Mystic Falls Legacies booklet covers the family trees for the Gilbert, Mikaelson, Bennett, Salvatore, Forbes, Lockwood, Gemini Coven and Donovan families and bloodlines for doppelgangers; while Vampires through the Ages provides an in-depth historic timeline of when vampires were born, their movements and motivations; and an olden style photograph of Damon and Stefan Salvatore from their younger years circa 1860s Mystic Falls inside a small booklet with the Salvatore family crest on the front. There are numerous fun stories from behind the scenes such as Marcos Siega who directed the pilot episode of The Vampire Diaries giving a speech that scared everyone into believing that if their performance was not good enough or if there was not a team bond on set, then anyone's character could be permanently killed off; and how Nina utilised her fun sense of humour to remind him of that exact speech further down the line.
As you would expect from such talented and experienced writers; the writing quality throughout the book is of a consistently high level; which is accompanied by carefully handpicked photographs chosen in perfect harmony and co-ordination with each respective chapter.
The Vampire Diaries: Unlocking the Secrets of Mystic Falls is worth every penny or cent; as all 160 pages cram in as many interesting behind the scenes facts as possible and the same can be stated for the magnificent overlays and booklets, alongside beautiful presentation from the expertly crafted hardback cover to the stunning photographs and everything else in-between.
Overall, The Vampire Diaries: Unlocking the Secrets of Mystic Falls is highly recommended for fans of the TV series as it delivers upon its promise of an ultimate compendium for the entire TV series from seasons 1 through 8 in a single book, while the same could be said for fans of L.J. Smith's novels due to the intrigue of discovering how her stories were brought to life on television. Make sure not to stare at the photographs for too long, although brief gazing can be forgiven in amongst reading a genuinely entertaining book with many facts and insights from those who created the TV series. The Vampire Diaries: Unlocking the Secrets of Mystic Falls is fan service at its absolute finest and ultimate best.
Jason Bonnar
10 out of 10
Analysis
• Title: The Vampire Diaries: Unlocking the Secrets of Mystic Falls
• Writer: Michael Mallory and Andrea Robinson
• Contributions: Julie Plec, Kevin Williamson, Ian Somerhalder, Paul Wesley and many more through interviews
• Publisher: Insight Editions
• Length: 160 pages + overlays and booklets
• Cover: Hardback
The Vampire Diaries: Unlocking the Secrets of Mystic Falls can be purchased from Amazon and Barnes & Noble.
You can also find Insight Editions' official website including a back catalogue of captivating books and product details regarding The Vampire Diaries: Unlocking the Secret of Mystic Falls book.