Nina hit the Red Carpet for the Flatliners Premiere in LA September 27th and surprised everyone with a brand new bob but there was meaning behind her new haircut.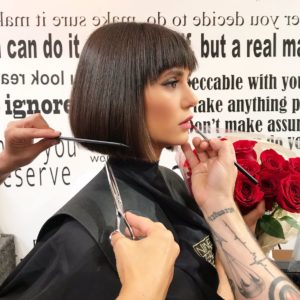 Nina's new Bob is all for her new role in Lucky Day as "Chloe" a Parisian artist you can read details here on her character.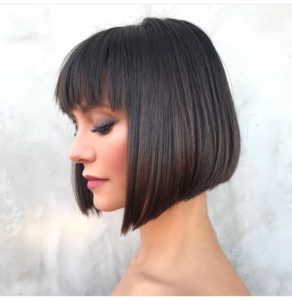 Nina looks amazing with her new #Nob don't you all agree, and the amazing Nine Zero One Salon did it of course, her lovely friend Riawna Capri shared the photos and details calling it a "chic European look" which we completely agree.
Nina will play French-speaking artist wife of the ex-con Red portrayed by (Luke Bracey) and mother of his daughter Beatrice portrayed by (Ella Ryan Quinn) at the center of Lucky Day, which all takes place over a single unpleasant day.
Pictured Below Luke Bracey & Ella Ryan Quinn who will be playing Nina's On Screen Family in Lucky Day.
New Details have emerged for Nina's new Thriller Lucky Day Written and Directed by Roger Avary. Filming started yesterday and will shoot for the next 7 weeks according to Roger Avary's Twitter.
Red, a safe cracker who has just been released from prison, is trying to hold his family together as his past catches up with him in the form of Luc, a psychopathic contract killer who's seeking revenge for the death of his brother.

Nina will be playing Chloe, no details on her character.
Maverick will also be starring as the cutest dog in the movie, just kidding but Maverick is on the set of Lucky Day with Nina, Roger was sure to share a photo on the first day of filming.