Entertainment publication TooFab has revealed the blooper reel from the special features of Crash Pad's DVD release in which Christina Applegate, Nina Dobrev, Domhnall Gleeson and Thomas Haden Church all look to be having a wonderfully fun time on the set when filming Crash Pad.
You can watch all two minutes of Crash Pad's blooper reel on TooFab's website.
You can purchase Crash Pad on region 1 DVD at Amazon US or region 2 DVD at Amazon UK. Alternatively, if you prefer digital renting or purchasing, then Crash Pad is also available at Amazon Video in the US or Amazon Video in the UK.
Comedy film Crash Pad starring Nina Dobrev, Thomas Haden Church, Christina Applegate and Domhnall Gleeson has just launched its official social media channels. You can support Crash Pad by following on Twitter, following on Instagram and liking on Facebook and by using the hashtag #CrashPadMovie to spread the word and tell your friends about the film.
If you are yet to see the trailer, then you can find the red band trailer on YouTube.
Crash Pad released on Digital HD for rental and purchase on September 26th with a cinema release set for October 27th and DVD on December 5th 2017.
Nina Dobrev's upcoming drama film Crash Pad has had two new stills featuring Nina added on IMDB with both pictures including other main characters; which is certainly great news for Nina's screen time, while there are two further stills comprising of a party atmosphere and a lonely character sitting by himself.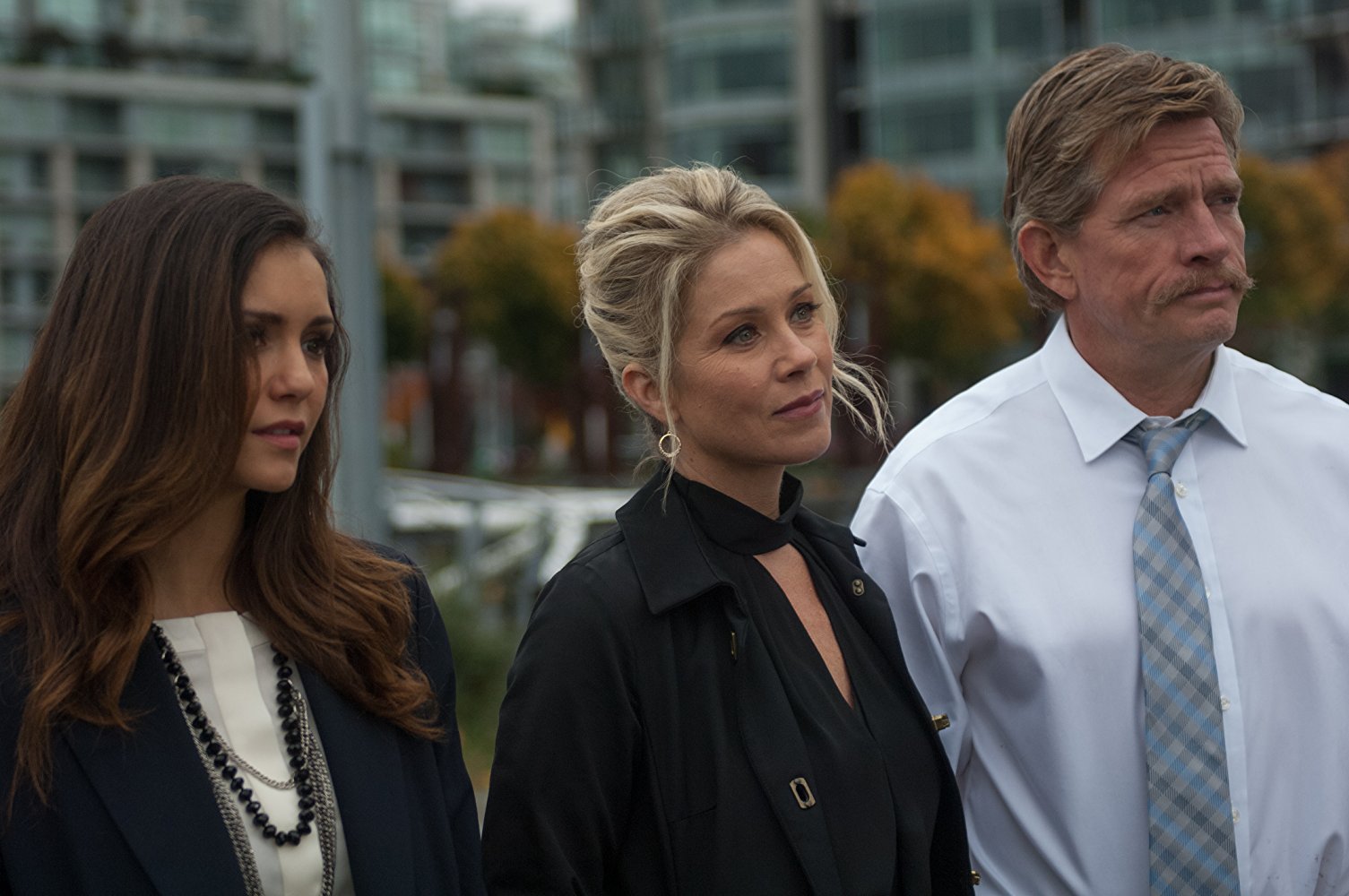 Nina has some very good company in Crash Pad with an impressive cast that also stars Christina Applegate (Kelly Bundy in TV series Married with Children and Veronica Corningstone in Anchorman: The Legend of Ron Burgandy and Anchorman 2: The Legend Continues), Oscar nominated Thomas Haden Church (Jack in Sideways and Sandman in Spider-Man 3) and Domhnall Gleeson (Bill Weasley in Harry Potter and the Deathly Hallows: Parts 1 and 2, Captain Andrew Henry in The Revenant and General Hux in Star Wars: The Force Awakens and Star Wars: The Last Jedi).
According to IMDB; the plot is as follows:
"A hopeless romantic, who thinks he's found true love with an older woman, learns that she's married and that the fling is merely an instrument of revenge against her neglectful husband. He threatens to blackmail her by telling her husband, but his plan backfires when the husband decides the best way to get back at his wife is to move in and adopt the romantic's slacker lifestyle."
Crash Pad has a 15 age rating certificate, although no trailer or precise release date has been revealed other than a release window of 2017. For a full cast and crew list, trivia and more film stills visit Crash Pad's IMDB profile while there will hopefully be more news and promotional materials released in the near future.