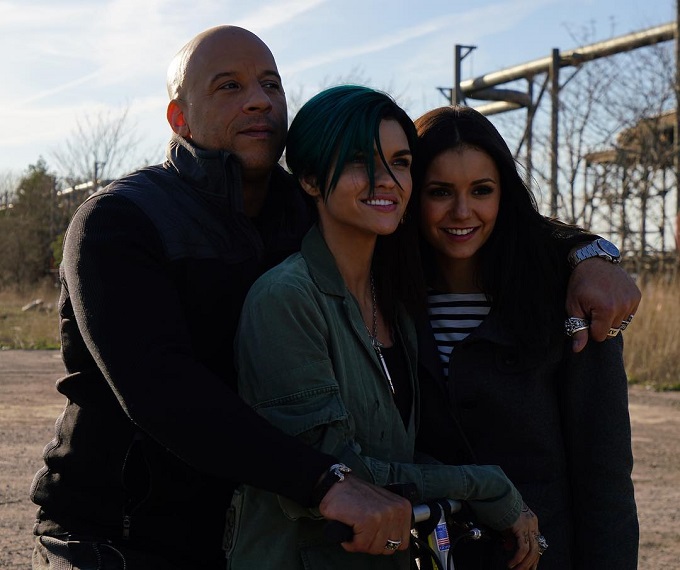 Vin Diesel has purchased the franchise rights to the Xander Cage films in order to control the future of the film franchise. Vin Diesel received financial backing from the H Collective and their first move after sealing the deal was to greenlight production that is set to commence filming in December 2018. H Collective is a Chinese based company which is where The Return of Xander Cage performed at its best during the cinematic release with $164 million from a $346.1 million total income at the global box office.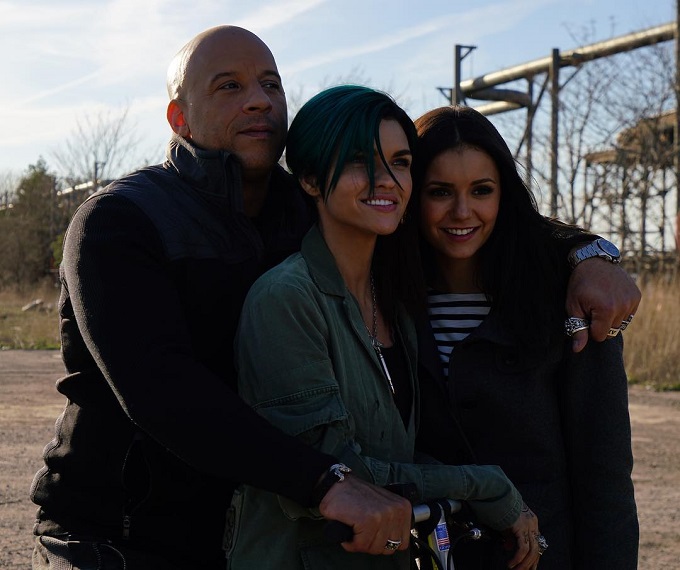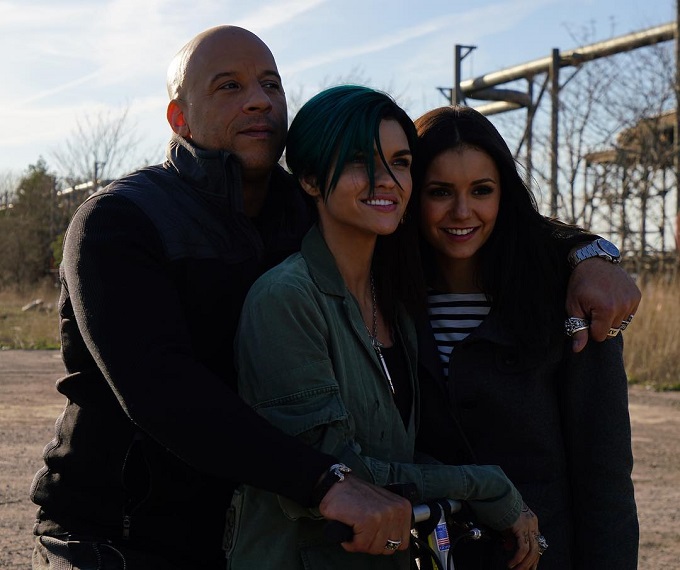 Vin Diesel's and H Collective's acquisition of the franchise rights is certainly positive news not only for The Return of Xander Cage sequel, but also the entire future of the enduring capability of the action adventure films to come as Vin Diesel and H Collective will essentially have complete control over how many sequels they want to create together.
The Return of Xander Cage sequel has not confirmed the casting of any villains as of yet, but the cast is expected to retain all of Xander Cage's team, while D.J. Caruso will return in directorial duties. As The Return of Xander Cage began filming in early 2016 resulting in a January 19th 2017 release date at cinemas; therefore beginning filming in December 2018 could produce a December 2019 or very early 2020 release date.
Category nominations have been announced for Teen Choice Awards 2017 including Nina Dobrev having been nominated in the Choice Action Movie Actress category where she faces strong competition from her The Return of Xander Cage co-stars Deepika Padukone and Ruby Rose, while Vin Diesel's Fate of the Furious co-star Michelle Rodriguez and former Fast and the Furious co-star Gal Gadot of Wonder Woman in addition to Kaya Scodelario from Pirates of the Carribean are also nominated.
Nina acknowledged her competition for the award on social media by tweeting,
What a BADASS group of women! Congrats to all for the nomination! I'm excited and honored. #Squad https://t.co/9rWA1vBw1K

— Nina Dobrev (@ninadobrev) June 20, 2017
Despite the tough category; Teen Choice Awards already knows who the coolest nominee is in the Choice Action Movie Actress category,
RETWEET to vote @ninadobrev for #ChoiceActionMovieActress if you think she is freakin' awesome! #TeenChoice pic.twitter.com/rQftpOHFFX

— Teen Choice Awards (@TeenChoiceFOX) June 21, 2017
In further Nina related nominations; The Return of Xander Cage has been nominated for the Choice Action Movie category; The Vampire Diaries is nominated for Choice Sci-Fi/Fantasy TV Show category; Vin Diesel has been nominated for the Choice Action Movie Actor category for Fate of the Furious and The Return of Xander Cage; The Vampire Diaries co-stars Kat Graham and Ian Somerhalder are nominated for the Choice Sci-Fi/Fantasy TV Actress and Actor categories respectively; and Departures co-star Asa Butterfield is nominated in the Choice Sci-Fi Movie Actor and Choice Fantasy Movie Actor categories for The Space Between Us and Miss Peregrine's Home for Peculiar Children respectively. For anyone else that particularly watches vampire shows; Joseph Morgan is nominated for the Choice Sci-Fi/Fantasy TV Actor category, while Buffy the Vampire Slayer receives a nomination for the Choice Throwback TV Show category.
Julie Plec congratulated the nominations for The Vampire Diaries and The Originals,
Congrats @KatGraham @iansomerhalder @JosephMorgan @cwtvd on your Teen Choice nominations! May the surfboards be yours…

— Julie Plec (@julieplec) June 20, 2017
Voting is now open at http://teenchoice.votenow.tv/ and hashtags on Twitter which can be found at https://twitter.com/TeenChoiceFOX although be quick as voting ends at 9pm PST on Thursday, June 22nd 2017. Detailed voting rules can be found at http://www.teenchoice.com/teen-choice/article/vote-for-your-favorite-nominees with the Teen Choice Awards 2017 set to air live on Sunday, August 13th 2017.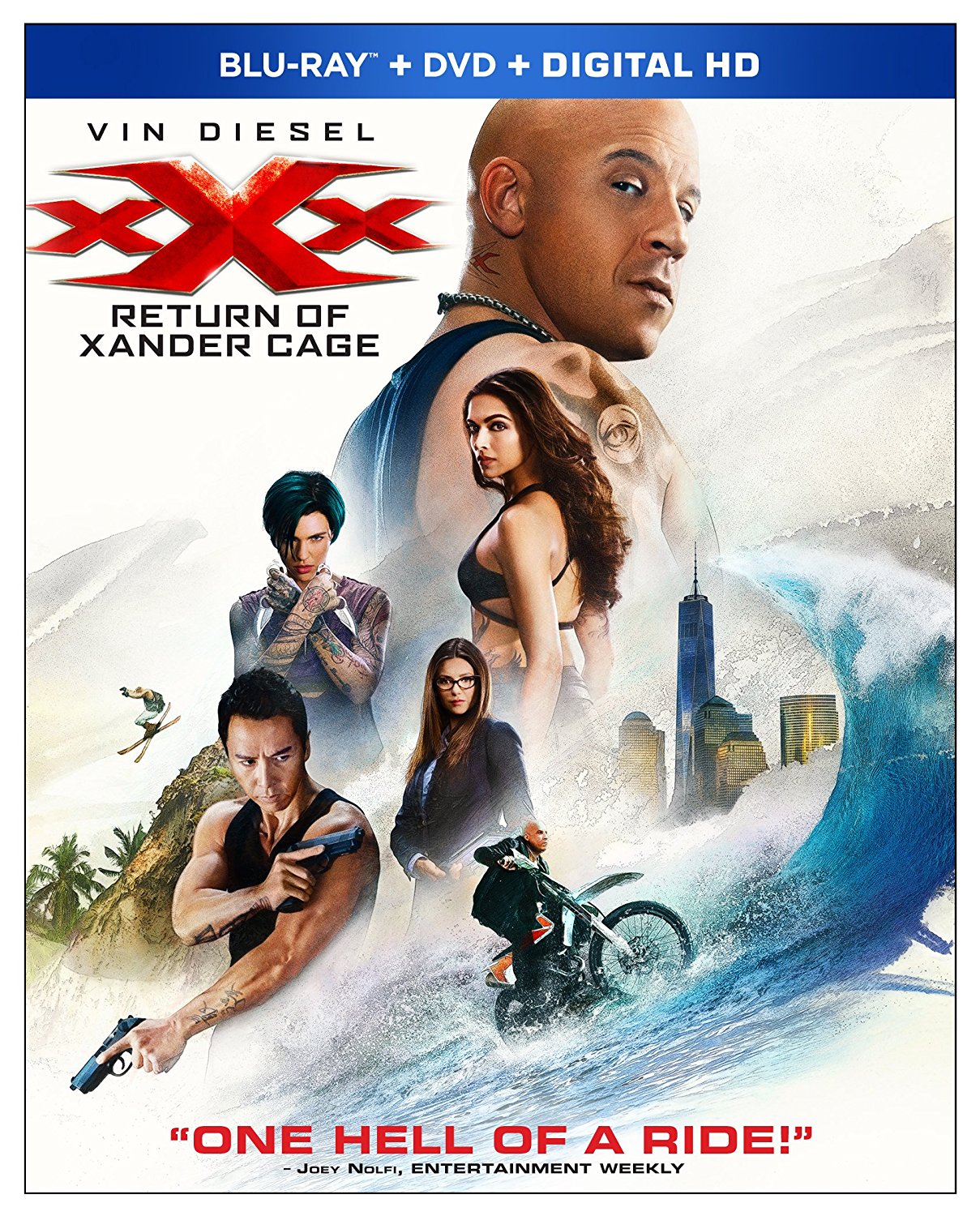 The Return of Xander Cage director D.J. Caruso has confirmed there are firm plans for a sequel with Vin Diesel and the entire co-starring cast including Nina Dobrev returning. The teasing of a sequel began on June 10th 2017 with Ruby Rose posting a picture on Instagram in character as Adele Wolff from The Return of Xander Cage including a mention of "more new exciting news on that soon!"
D.J. Caruso stated the day after Ruby Rose's post that a meeting is scheduled to be taking place imminently in order to discuss the story and filming dates, while a tweet on Father's Day confirmed that he was heading home after positive discussions.
Yes meetings next week. Honing in on story and start dates

— D.j. Caruso (@Deejaycar) June 12, 2017
oh yes

— D.j. Caruso (@Deejaycar) June 12, 2017
All coming back

— D.j. Caruso (@Deejaycar) June 12, 2017
Very well making progress

— D.j. Caruso (@Deejaycar) June 17, 2017
#Bozeman International Airport . These lines are killing me! Heading home for #fathersday2017 after a very inspiring meeting. pic.twitter.com/oQKeTdJP85

— D.j. Caruso (@Deejaycar) June 18, 2017
D.J. Caruso even found the time to comment on Nina's upcoming film Flatliners with the following quote:
Looks impressive. Great cast too.

— D.j. Caruso (@Deejaycar) June 14, 2017
If you are yet to watch The Return of Xander Cage starring Vin Diesel, Nina Dobrev, Donnie Yen, Toni Colette, Deepika Padukone, Ruby Rose, Tony Jaa, Michael Bisping, Kris Wu, Samuel L. Jackson and more besides, then it is available to purchase on 4K Blu-Ray, 3D Blu-Ray, Blu-Ray, DVD and through digital on-demand services.