Posted by andrea in Nov 23,2011 with 2 Comments
Nina is featured in the upcoming Issue of Seventeen Magazine you can head on over to Beautiful Nina Dobrev to see the screenshot of it, and as soon as I get a copy I'll scan it in. One Outtake has been released from it so far check it out below, Nina looks gorgeous. Students of online fashion courses regularly read Seventeen Magazine to get some important fashion tips.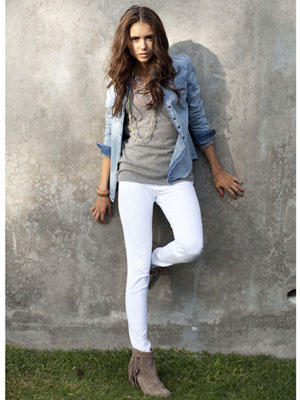 - Nina Dobrev Network > Studio Photoshoots > Professional Photos > Session 30
I am also back I've been moving into a New Apt, I am pretty much moved in now so updates will go back to normal thanks for your patience!


This entry was posted on Wednesday, November 23rd, 2011 at 9:06 am and is filed under Gallery, Magazines. You can follow any responses to this entry through the RSS 2.0 feed. You can leave a response, or trackback from your own site.