Posted by andrea in Feb 09,2012 with No Comments
Don't Miss An All New The Vampire Diaries Tonight on The CW and trust me you don't want to miss this episode, looks like a lot is going to go down and Nina gets to where a gorgeous ball gown how awesome is that, plus we get dances as well I am looking forward to it. What are you most looking forward to in tonight's episode?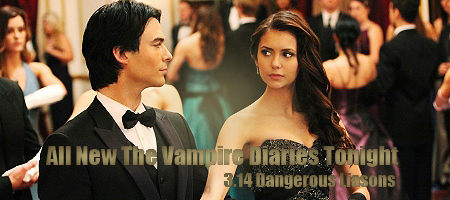 Be sure to Check Into Get Glue for your exclusive sticker tonight!


This entry was posted on Thursday, February 9th, 2012 at 10:47 am and is filed under Vampire Diaries. You can follow any responses to this entry through the RSS 2.0 feed. You can leave a response, or trackback from your own site.